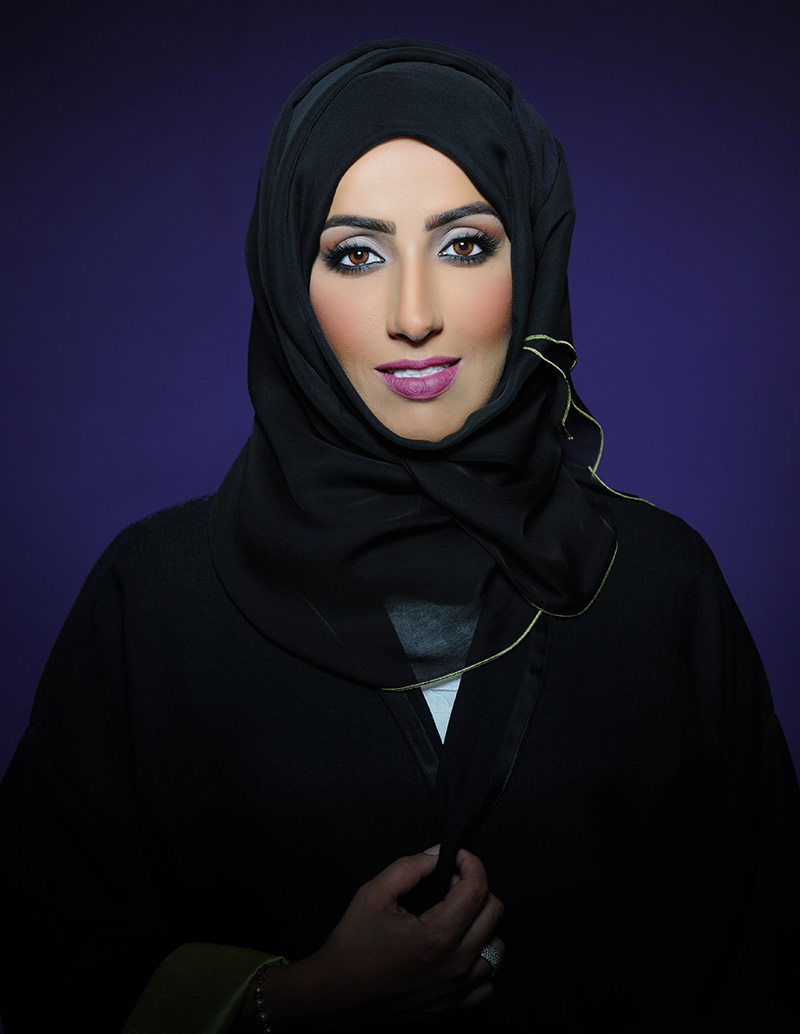 Nahla Al Fahad
Director . Executive Producer
Nahla Al Fahad (Director/Executive Producer) from Dubai, United Arab Emirates, she is considered as one of the leading Directors in commercials, entertainment, documentaries and music videos in the UAE and the Middle East.
My Milestones
Learn More about me
Master Degree in Innovation and Change Management from Hamdan Bin Mohamed Smart University
Bachelor Degree in Business Administration Marketing from University of Dubai
Higher National Diploma in Media Marketing and Advertising obtained from Dubai Polytechnic.
I have accomplished a filmmaking course in the United States (4 states) sponsored by the Government of the United State. (June/July 2011)
Established my own TVFilm Production House "Beyond Studios FZ-LLC" at Dubai Studio City 2010 as the Founder and Owner
My first documentary feature film, The Tainted Veil 2015 – which deals with attitudes towards the hijab was Oscar-shortlisted for the best documentary feature at the 88th Academy Awards.
The Tainted Veil 2016, won 4 International awards: Best Documentary in Jakarta Film Festival, Silk Road Film Festival, Dublin, 2 awards as Best Documentary in California.
Produced videos for music artists in the Middle East, television commercials, plus corporate and promotional videos.
Received a certificate of appreciation, in recognition of the outstanding efforts made in directing a film about the Year of Tolerance in the UAE, produced for Expo 2020.
Received the World Federation of United Nation Friends 2019 Award in recognition of her role in promoting of cultural and artistic works affairs. Cairo, Egypt.
Received many local, regional and International awards. named the 2012 L'Officiel Media Woman of the Year.
Nahla Al Fahad was selected as a panel judge and joined film festival jury in many film contest and competitions
Started filming my new documentary (Leila) Chronicles the experiences of a mid-age Saudi/ American's journey, through life as a bi racial, multi cultured woman growing up in Saudi Arabia and how bouncing between extreme cultural boundaries impacted her as a woman today.
Directed 3 drama series in Kuwait and Dubai (2015, 2016, 2017) and been aired in more than 20 Arabic channels.
Produced and directed "Al Hudn Al Arabi" musical show in La Perle, 6th October 2019.
Produced and directed the Official UAE National Day celebration in Ras Al Khaima (01 Dec 2017)
Produced and directed "Durrat Al Azman 2" on the 21st. November 2018 (an initiative of Ministry of Infrastructure Development)
Produced and directed the President cup opening ceremony May 2018
Produced and directed the 50th anniversary of Fujairah FC March 2018.
Worked as Head of Radio/TV projects and launched Noor Dubai TV (Channel Manager) at Arab Media Group 2007 to 2009.
Worked as Head of Events and Head of Abu Dhabi beaches in Abi Dhabi municipality 2010 to 2014.